Markant
Remove Before Flight Tags 4YOU
De remove before flight tags komen van oorsprong uit de luchtvaartsector, maar zijn ook erg leuk om als sleutelhangers te gebruiken! Kies je formaat, de druktechniek en geef je relatie een uniek geschenk.
250 stuks 5 – 6 Weken 8 – 9 Weken Per stuk verpakt in polybag (optie)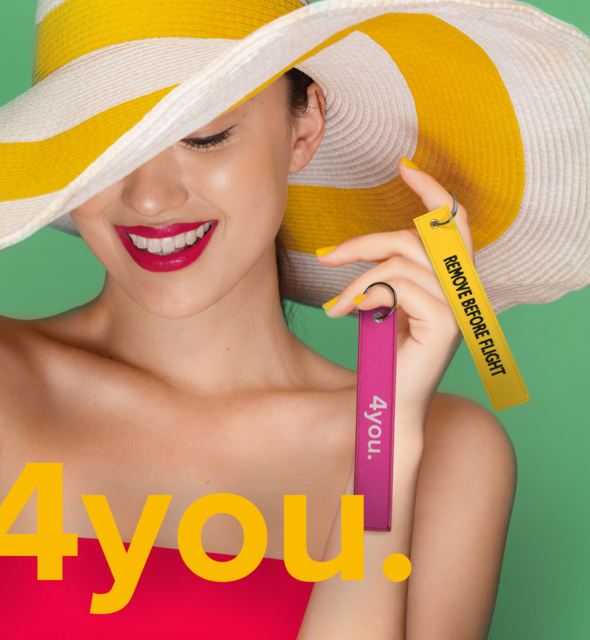 RBF Tags!
Je kan je logo laten borduren of inweven, maar je kan ook een full colour design laten sublimeren. Welke techniek je ook kiest, de tag zal een mooie en opvallende toevoeging zijn aan jouw sleutelbos!
Stap 1
Kies je formaat
Om jouw eigen unieke RBF Tag te maken, kies je allereerst je formaat. De tags zijn in maarliefst vier verschillende formaten verkrijgbaar! Let tijdens je keuze wel even op de mogelijke bewerkingen per verschillend formaat.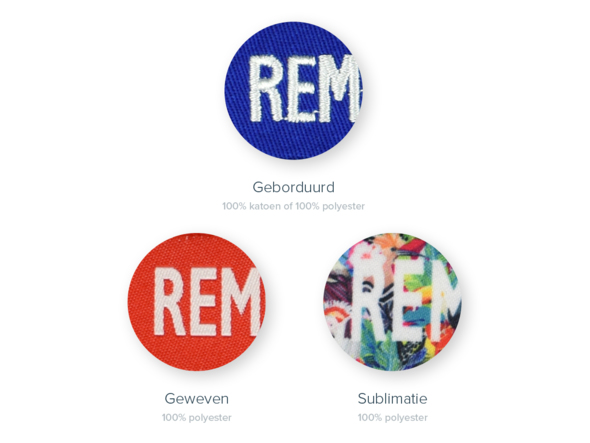 Stap 2
Kies je bewerking
Een formaat gekozen? Dan is het nu tijd voor de soort bewerking. De tags kunnen geborduurd worden, geweven of gesublimeerd met je eigen artwork. Wanneer je kiest voor een borduring, heb je ook nog de mogelijkheid om een katoenen tag te gebruiken in plaats van polyester. Bij iedere bewerking kan je optioneel twee ontwerpen gebruiken, zodat beide kanten van de tag verschillend zijn. Kies vervolgens de kleur(en) van je tag en rand en jouw unieke Remove Before Flight Tag is klaar!
RBF Tags 4YOU
Ook deze unieke RBF Tags bestellen?
Dat kan! Ik informeer je graag over de mogelijkheden, prijzen en levertijden.
Met onze 4YOU lijn zijn we samen in staat om unieke items te produceren die aansluiten bij de wens van de klant. Doordat we vooraf al keuzes hebben gemaakt in opties en aanbod maken we het gemakkelijker om custom made projecten op te starten.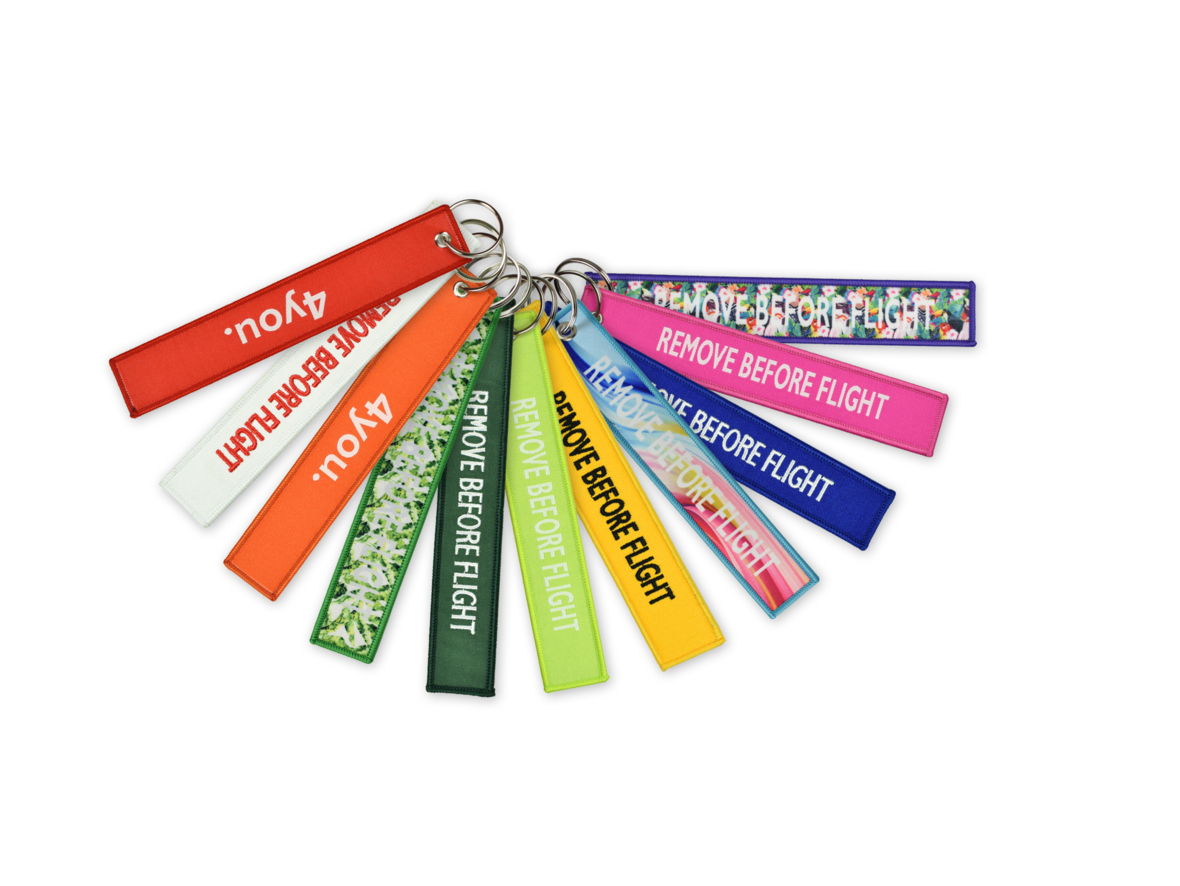 Van Ruiten Gifts
Parallelweg Zuid 55
2914 LD Nieuwerkerk a/d IJssel
Tel.: +31 (0) 6 22 43 7003
E-mail:
info@vanruitengifts.com
Informatie/offerte opvragen
Wie heb je aan de telefoon?