Handig
Tassen 4YOU
Ga altijd in stijl op pad met één van de vijf verschillende 4YOU tassen! Qua bedrukking kan je kiezen uit een zeefdruk van je bedrijfslogo of een allover full colour artwork. Met de keuze voor rPET materiaal denk je tijdens het shoppen ook meteen aan het milieu. Een win-win situatie!
Eigen ontwerp 500 stuks 4 Weken Per stuk verpakt in polybag (optie)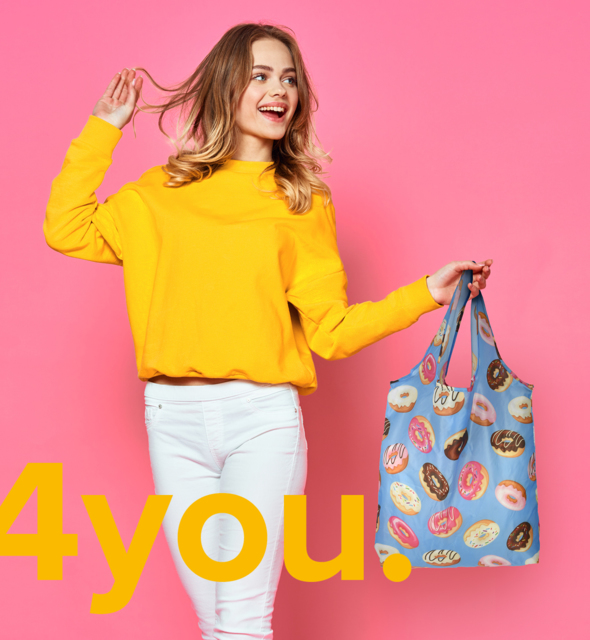 Tassen4YOU!
Met deze handige tassen kom je geen handen meer tekort! Kies bijvoorbeeld voor een tas met een handig opbergzakje, die ook wordt bedrukt met een design naar keuze. De tassen nemen op die manier weinig ruimte in en zijn super eenvoudig mee te nemen!
Stap 1
Soort tas
Allereerst kies je voor een soort tas. Je hebt de keuze uit vijf verschillende modellen, die allemaal zowel in polyester- als in rPET materiaal te verkrijgen zijn. Er zitten twee rugtassen in de 4YOU lijn, die allebei een andere kwaliteit hebben. De handtassen bevatten allemaal een opbergzakje.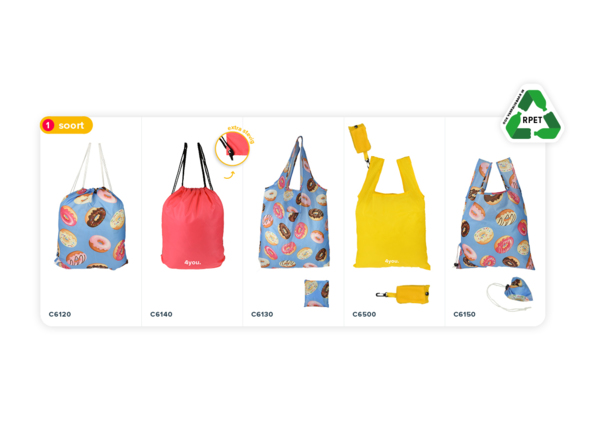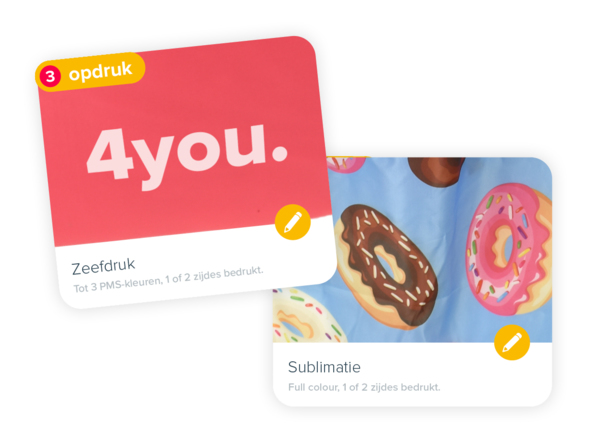 Stap 2
Opdruk
Heb je jouw soort tas uitgekozen? Top! Dan is het nu tijd om de soort opdruk te kiezen. Iedere tas kan gesublimeerd worden, waardoor je hem helemaal naar eigen smaak kan maken. Maak zelf een eigen ontwerp of vraag hulp aan onze studio. Ga je toch liever voor eenvoud? Iedere tas is in maarliefst 30 verschillende PMS kleuren te verkrijgen! Met dit aanbod kan het bijna niet anders dan dat jouw favoriete kleur er tussen zit. Toch niet de perfecte match gevonden? Vanaf 3000 stuks kan je een eigen PMS kleur uitkiezen. Voeg je logo toe door middel van een zeefdruk en je tas is klaar!
Tassen4YOU
Ook deze unieke tassen bestellen?
Dat kan! Ik informeer je graag over de mogelijkheden, prijzen en levertijden.
Met onze 4YOU lijn zijn we samen in staat om unieke items te produceren die aansluiten bij de wens van de klant. Doordat we vooraf al keuzes hebben gemaakt in opties en aanbod maken we het gemakkelijker om custom made projecten op te starten.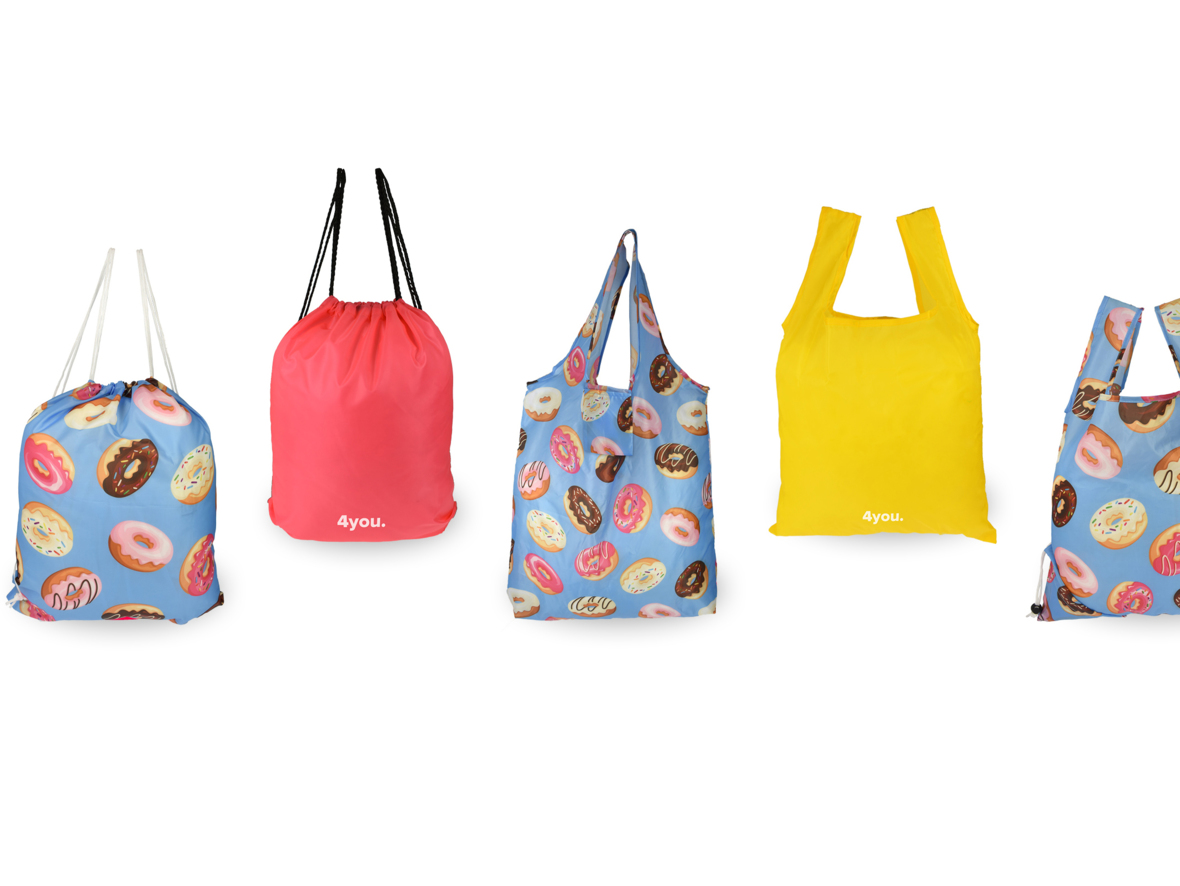 Van Ruiten Gifts
Parallelweg Zuid 55
2914 LD Nieuwerkerk a/d IJssel
Tel.: +31 (0) 6 22 43 7003
E-mail:
info@vanruitengifts.com
Informatie/offerte opvragen
Wie heb je aan de telefoon?