Colourful
Sokken 4YOU
Ga voor een kleurrijk detail en houd je voeten tegelijkertijd heerlijk warm met de 4YOU sokken. De mogelijkheden zijn eindeloos in het samenstellen van jouw eigen unieke design. Laat je merk spreken en zeg gedag tegen saaie sokken!
Eigen ontwerp 250 stuks 6 Weken Per stuk verpakt in retail verpakking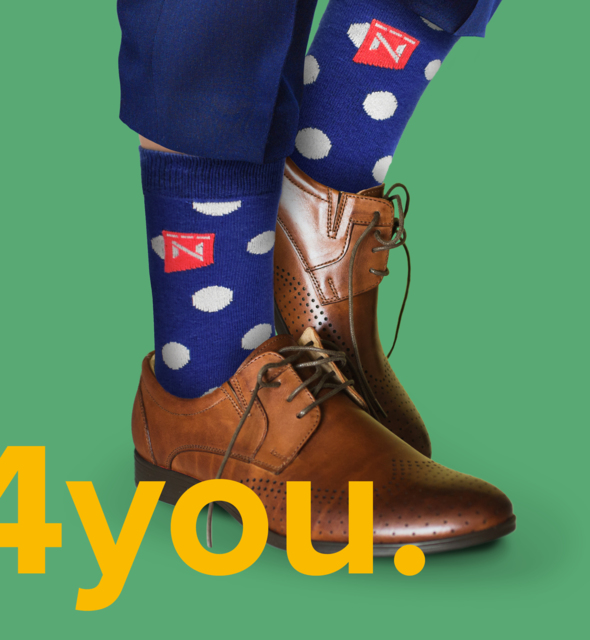 Sokken4YOU!
Strepen, stippen, ruitjes of ieder ander patroon dat je kan bedenken: alles is mogelijk in het ontwerp van jouw unieke sokken. Met de toevoeging van jouw logo is de promotie voor je bedrijf één groot kleurrijk feest!
Stap 1
Opdruk
Het bestellen van jouw unieke sokken hoeft zeker niet moeilijk te zijn! Het materiaal en de verpakking is namelijk al voor je gekozen. De sokken worden standaard verpakt in een kartonnen retail verpakking, waar ook je eigen logo op gedrukt kan worden. Helemaal klaar om weg te geven! Het enige dat jij moet doen, is het aanleveren van je design. De mogelijkheden zijn eindeloos! Maak het design zelf, of ontwerp het samen met onze studio.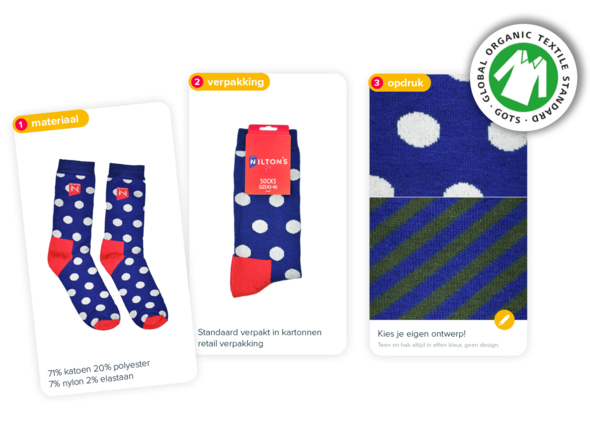 Stap 2
Kies de kleuren voor je design
Met de keuze uit 17 verschillende kleuren, zit er altijd een passende kleur voor je tussen! Toch een andere tint in gedachten? Geen probleem! Vanaf 5000 stuks kan je ook een eigen PMS kleur kiezen. Je design kan maar liefst 5 verschillende kleuren bevatten!
Sokken4YOU
Ook deze unieke schoenveters bestellen?
Dat kan! Ik informeer je graag over de mogelijkheden, prijzen en levertijden.
Met onze 4YOU lijn zijn we samen in staat om unieke items te produceren die aansluiten bij de wens van de klant. Doordat we vooraf al keuzes hebben gemaakt in opties en aanbod maken we het gemakkelijker om custom made projecten op te starten.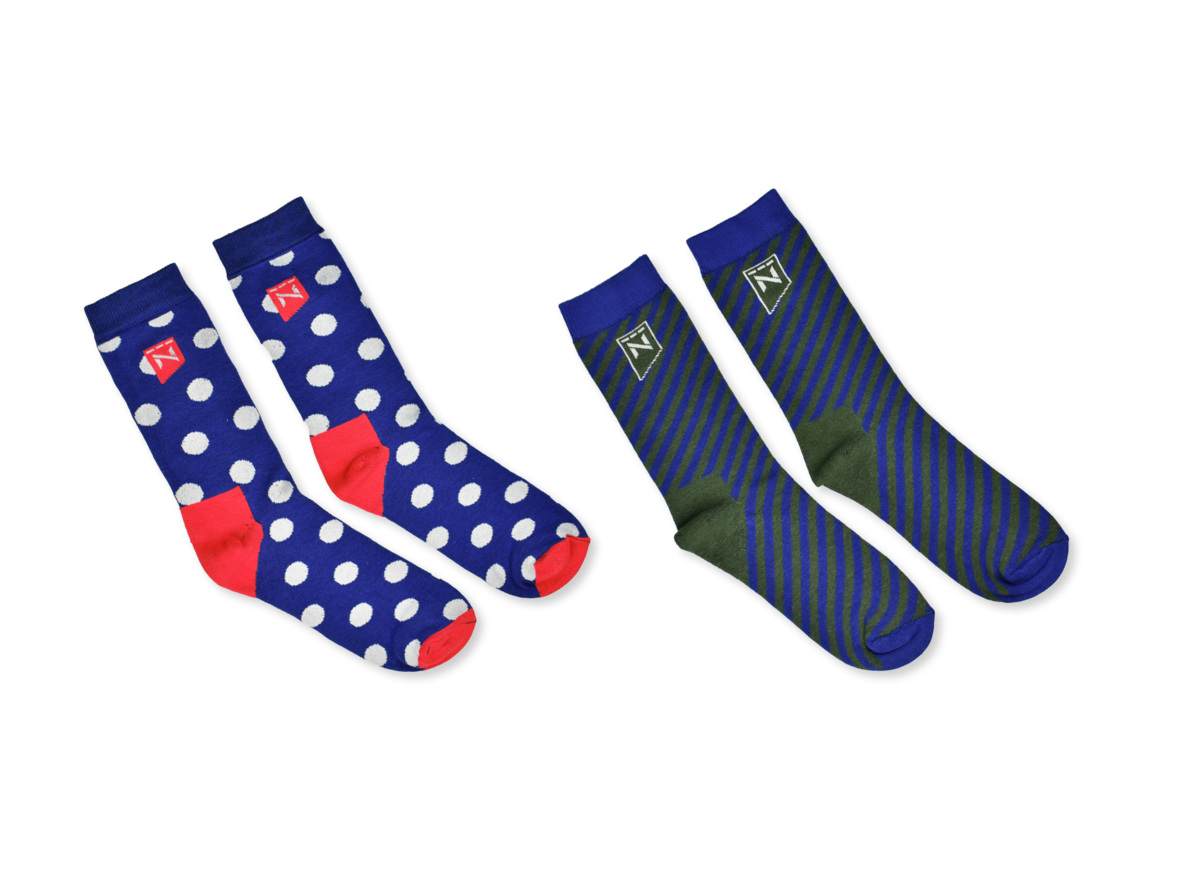 Van Ruiten Gifts
Parallelweg Zuid 55
2914 LD Nieuwerkerk a/d IJssel
Tel.: +31 (0) 6 22 43 7003
E-mail:
info@vanruitengifts.com
Informatie/offerte opvragen
Wie heb je aan de telefoon?