Dag van de Zorg
Op 12 mei is het de Dag van de Zorg. Bent u hier al klaar voor? Op de Dag van
de Zorg geven veel werkgevers hun personeel een attentie voor hun harde werk.
In deze tijd kan de zorgsector wel een steuntje in de rug gebruiken.
Wij hebben producten geselecteerd ter inspiratie van de Dag van de Zorg.
Alle producten kunnen voorzien worden van eigen artwork of tekst.
Bent u benieuwd naar de mogelijkheden of naar onze andere producten die wij te bieden hebben?
Neem dan contact met ons op. Wij helpen u graag verder!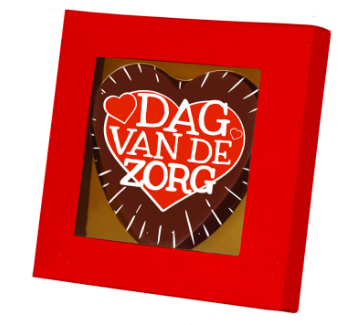 Van Ruiten Gifts
Parallelweg Zuid 55
2914 LD Nieuwerkerk a/d IJssel
Tel.: +31 (0) 6 22 43 7003
E-mail:
info@vanruitengifts.com
Informatie/offerte opvragen
Wie heb je aan de telefoon?